SAP SD ONLINE TRAINING
 SAP SD Certification Online training
SAP Sales and Distribution (SAP SD) is One of The core functional module in SAP ERP Central Component (ECC) that Manage and How to control organisations to store and handle customer- and product-related data. Organisations Track this data to supervise all of the sales shipping, billing, ordering and invoicing of their goods and services. SAP Sales and Distribution (SD) is an significant module of SAP ERP comprising of business processes needed in selling, shipping, Billing of a product. SAP SD is closely integrated with SAP MM & SAP PP. Sub-modules of SAP SD are Customer and Vendor Master Data, Sales, Delivery, Billing, Pricing, and Credit Management. You can Learn form basic to advance level SAP SD certification online Training With proexcellency.
in this sap sd certification online training we Train and Help you how to use this software and how to manage in real time work. we provide 100% Practical based sap sd online training.
 Prerequisites:
Not every IT Person knows programming and it not required to know programming. Typically, in a SAP Implementations 90% are business people and 10 % person are developer who code in the system. Hence no requirement of coding.
There is no Prerequisites to learn SAP SD if you are having computation background can easily understand the concept a bit easily and if you are not having computation background you may need to go through the topic more than once.
SAP SD Course Content


Introduction.
Introduction to SAP.
Enterprise Structure.
➢ Definitions.
➢ Assignments. Business Process.
➢ Master Data.
➢ Customer Master Data.
➢ Material Master Data.
➢ Customer – Material Info Record.
➢ Pricing Master Data.
➢ Documents.
➢ Sales Document Header.
➢ Item Category.
➢ Assign Item Category.
➢ Schedule Line Category.
➢ Pricing.
➢ Condition types for pricing.
➢ Access Sequence.
➢ Condition Tables.
➢ Define Pricing Procedure.
➢ Condition Exclusion Group for Pricing.
➢ Free Goods.
➢ Revenue Account Determination.
➢ Partner Determination Procedure.
➢ Assign Relevant Partner Function for PDP.
➢ Define & Assign Partner Determination Procedure for Sales Document
Header.
➢ Text Determination Procedure.
➢ TAX Determination Procedure.
➢ Output Determination Procedure.
➢ Assign Output Determination Procedure.
➢ Route Determination.
➢ Define Routes and Stages.
➢ Transportation Connection Point.
➢ Define Modes of Transport.
➢ Incompletion Log.
➢ Sales Document Header.
➢ Sales Document Item.
➢ Sales Document Schedule Line.
➢ Copy Control for Sales Document.
➢ Copy Control for Delivery Document.

➢ Copy Control for Billing Document.
➢ Rush Order.
➢ Cash Sales Order.
➢ Material Determination Procedure.
➢ Item Proposal.
➢ Material Listing and Exclusion.
➢ Cross Selling.
➢ Bill of Material (BOM).
➢ Third Party Sales.
➢ Inter company Sales
➢ Credit Management / Risk Management.
➢ Transfer of Requirement and Availability Check
➢ Consignment Business Process.
➢ Consignment Fill Up.
➢ Consignment Issue.
➢ Consignment Return.
➢ Consignment Pick Up.
➢ Billing Document Types.
➢ Introduction to 18 Billing Documents.
➢ Billing Document Header.
➢ Rebates.
➢ ASAP Methodology.
SAP/S4HANA job market:
SAP SD is a good career choice. The future of SAP SD consultants is bright as SD consultants are highly in demanded in market. In SAP Arena, SDis a module that regulate the development of requirements, operations, and conditions of business processes linked with order shipping, packing, billing, and delivery.
If a candidate is well trained along with certification and knowledge in SAP sales and distribution with the management of projects, candidate will be placed in the top companies that offer good packages. SAP SD has increased marketability along with certification, has various networking opportunities, increases earning potential, increases career growth, and has a very good future opportunities.
What kind of companies use SAP/S4HANA SD?
Sales and Distribution is widely applied in several industries like manufacturing, insurance, energy, security, telecommunications, pharmaceuticals, and healthcare.
Industries that lean heavily on SAP Business One include manufacturers, technical fields, and business services. SAP Business One also is used frequently by retail, energy and waste management, healthcare, construction, transportation, and telecommunications firms.
SAP/S4HANASD salary:
Average initial Salary for SAP/S4HANA SD Consultant in India is around ₹4.1 Lakhs per annum (₹34.2k per month).
SAP/S4HANA SD Consultant can earn is ₹11.4 Lakhs per year (₹95.0k per month) which is a maximized value.
A mid-profession SAP SD Consultant with 4-9 years of experience earns an average salary of ₹7.4 Lakhs per annum, while an experienced SAP SD Consultant with 10-20 years of experience earns an average salary of ₹12.9 Lakhs per annum.
SAP Sales and Distribution is a profession choice you would not regret. SD has an amazing scope in the future with its continuous demand in the market. Success in an SAP SD career relies upon your skills and knowledge. Through our training, we will help you to build your future and surely give hike to your career growth with the best training and placement guidance.
Share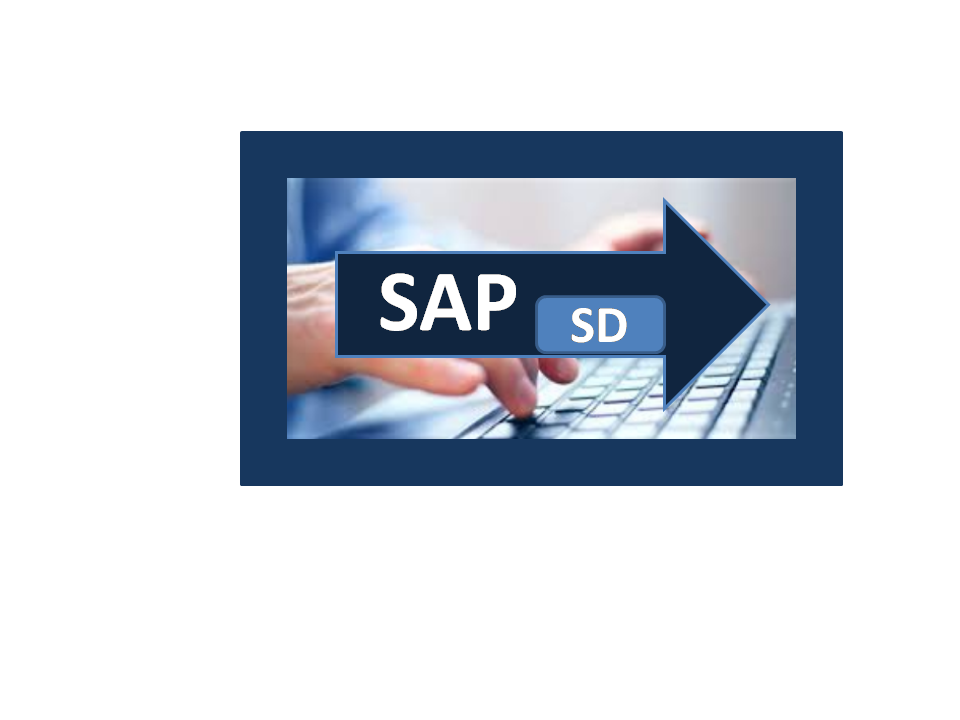 SD Training online
I have taken SD Training; it is very good and explained with real time scenario's for configuring Sales and distribution. The trainer is good and very patient to tell all our queries. Definitely I recommend proexcellency for SD Training.
Best online training on sap sd
Just completed the course from Proexcellency, the trainer is great, very pertinently answered all the questions during the training. Organiser response is good and definitely recommend Proexcellency to friends to join. Happy learning :)
Training on sap sd
I have just finished the course SAP SD ECC and SAP SD HANA through Sir U****. He was our mentor for both. He covered each topic of this module according to our pace and convenience. He also made sure in every class whether we are understanding, answered our queries promptly and taught excellently. I highly recommend going to this training institute for SAP SD.
Training on sap sales & Distribution
I have taken SAP SD training from Proexcellency Solution, I would recommend this institute to everyone whoever is looking for quality SAP training, My trainer U***** Sir is very knowledgeable in SAP SD, I have learnt lots of key concepts regarding SAP SD, staff is very helpful and responsive, I would like to thank Sangita Ma'am & U**** sir again for all of your guidance. Thank you.
SAP Sd online Training
I had a great experience, and definitely recommend other learners to join