Blue Yonder Wms Online Training
JDA's warehouse management software solution provides a platform that focuses on labor utilisation, customer service, and warehouse organisation to optimize your warehousing processes. The companies using JDA are most often found in the United States and in the Computer Software industry. Blue Yonder WMS is most often used by companies with 1000-5000 employees and 1000M dollars in revenue.
Blue Yonder is the world Largest Provider in digital supply chain and omni-channel commerce Platform and fulfilment all Services like intelligent, end-to-end platform enables retailers, manufacturers and logistics providers to seamlessly predict, pivot and fulfils customer demand. Proexcellency Focus on Practical based blue yonder training Which Helps On Real time Works And Guide How to get blue yonder certification.
In Blue Yonder  wms training we teach how to offers the industry's most innovative solutions for demand planning, inventory optimisation, order promising, factory sequencing and other critical activities. Cloud-based delivery of these solutions means increased speed, responsiveness and cost effectiveness. Category Management Which Help Smarter and smooth Running to industry. 
JDA acquired Blue Yonder, the market leader in AI and ML supply chain and retail solutions in August 2018. Evolving the JDA brand – and name – to Blue Yonder – further supports the massive impact of artificial intelligence (AI) and machine learning (ML) technologies across the supply chain, logistics and retail markets. Blue Yonder's leading AI/ML technology powers the Company's Luminate™ end-to-end, digital fulfillment platform.
Blueyonder WMS Functional Course Content
Application Overview
Application Architecture
Important Screens Overview
Navigation Options
Users, Roles, and System Administrator
System Configuration
Yard Management
Check in and Unloading
Inbound Operations
Schedulers and Appointments
Loading and Unloading
Inbound Planning
Receiving and quality check
OSD Receipts
Returns
Inventory Management
Replenishment
Adjustment and Shrinkage
Outbound Planning
Allocation and Waving
Picking
Packing
Shipping
Production
Important Tables and Columns
Jobs and Schedules

Blueyonder WMS Technical Course Content
INTEGRATOR
Integrator Fundamentals
Common Interfaces
Handling External Systems and Integrations
Introduction to Integrator
Integrator Basics Overview
Integrator Data Management - Data Access
Integrator Data Management - Data Tokens
Integrator Data Management - Bind Variables and Field Classes
Table-driven configuration
Environment Variables
Integrator Directory Tree
Integrator Communications
Integrator Interface
Communication Methods
Interface Document (IFD)
Integrator Transactions

MOCA
Database SQL Development
MOCA Development
MOCA Data Development
MOCA exception handling
Tracing and Troubleshooting

LABELS

Labels and configuration
Print Compliant Labels
Configuring Hardware
Configuring Labels Workflow
Setting Up the Workflow of A Label
Exit Points of Labels
Configuring and Generating Custom Labels with Label Files

PAGE BUILDER
Page Builder
Differt ttypes of Pages and creation
Different Form Type Page
Creating and Configuring Dashboard Page
Advanced Page Options
Advanced Web Service Actions
Page Builder - Troubleshooting

Blue Yonder WMS Online Training software package aims to turn your warehousing operation into a cost-controlled, service-focused portion of your supply chain.The goal of Blue Yonder WMS software is to help its customers optimize costs, achieve revenue growth, quicken execution times, and increase supply chain efficiency.Blue Yonder WMS software is one of the most recognizable and implemented solutions in the world. Global Management Systems. With more than 1,200 live sites in every type of industry across fifty countries.
What is redprairie:
RedPrairie is a world leading consumer-driven optimization company. Built on an advanced Service Oriented Architecture (SOA) developed over the past 15 years, the RedPrairie integrated E2e™ solutions offer on-demand capabilities to over 32,000 sites worldwide for many of the world's largest companies.
How many companies use Blue Yonder for supply-chain-management?
Around the world in 2022, over 1393 companies have started using Blue Yonder as supply-chain-management tool. Companies using Blue Yonder for supply-chain-management are majorly from United States with 849 customers. 57.02% of Blue Yonder customers are from the United States.
Company Using Blueyonder WMS:
DHL
Mark & Spencer
Wincaton
Amricold logistics


Competitors:
Workfront
Manhattan WMS
Oracle scm
Inforscm
Features:
Ease of use for implementation teams, high scalabity for large implementations, low entry barrier for advanced configuration
Multi client / site, for 3PL each single customer / warehouse can setup with its own setup and requirementsEasy accessible for internal users as external clientsAll basic / required functionalities for warehousing in standardNew clients can quickly be setup, so strat with new client is done with in few minutes
Web user interface is great. Excpetion management handling is very user friendly. Customisation abilities are great. The baility to create MOCA scripts to add features is fantastic.
Inventory control
Order Fulfillment
Asset management
Inbound process
Outbound process
Purchasing
Distributed order management
Why choose Blue Yonder warehouse management?
"Blue Yonder Warehouse Management communicates seamlessly with our other IT systems, particularly TMS… We have a stable partner with a stable product in Blue Yonder." Interested in hearing what our customers are saying about us? Read reviews on Gartner Peer Insights to learn more about how we are enabling our customers to fulfil their potential.
Demanding module in current market
TMS is getting more global & Trails the leading software Systems
Share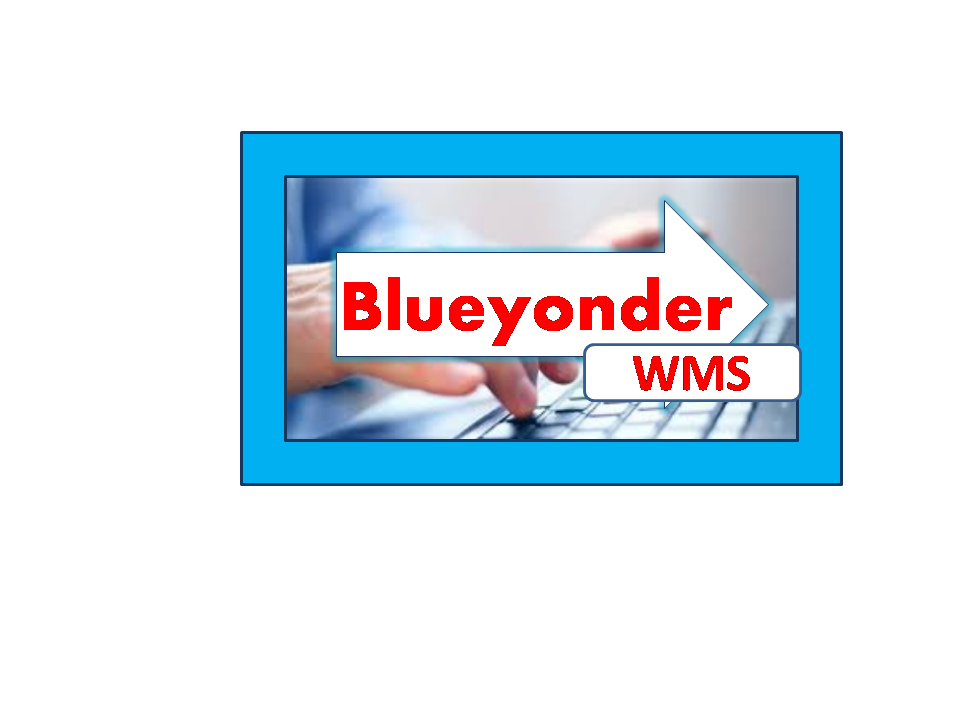 Blueyonder WMS Online Training
Great service offered by a very professional trainer